Several months ago, I bought a huge box of somebody's old clothing for refashioning purposes. Although there were lots of great clothing (WAY bigger size than what I normally wear), this great experiment went nowhere because the holidays came and I got busy and started one refashion that took me months and months to finish.
One particular dress in this bunch has haunted me with its adorable black and white floral pattern. It started as a size 16 long sleeveless dress with buttons up one side (what??) The material is light, flow-y rayon, and I knew it would be perfect for summer..but how?
I thought of many things I could do with this dress. I thought about a maxiskirt and also a maxidress.I thought about turning it into a short dress, a fitted dress, a loose dress. I never once considered turning it into pants because I ain't stupid. Then it came to me: hi low dress refashion
I used to hate hi low dresses. How stupid. Like, the mullet version of a dress? Party in the front, business in the back? Basically, we're talking an uneven hem, with the front shorter than the back (for those of you who havent' been following my Pinterest boards and why not? How dare you…)
Then they started to grow on me, so I got to work transforming this long, oversized, slightly frumpy dress into a hi low dress refashion.
Hi Low Dress Refashion
I first drew a new neckline with chalk. I know it looks atrocious because I had to do a couple lines to get it right AND the cat was all in my business.
Next, I drew the front of the hi low dress. I didn't have a pattern; I used pictures of hi low dresses I liked and tried to mimic the hemline. To get the right length for my hi low dress refashion, I measured on my body from the neckline to where I wanted it to fall, then measured on the dress the same length, adding about 2 inches for mess ups and my hem.
Please ignore how terrible the chalk line looks on this..hey, chalk brushes off, people!
I turned the dress inside out so I could get the back of the dress even with the front. This part was tricky because it's sort of an oval (the has to gradually flow into the longer back.) I used the same chalk to draw the back hemline of the skirt. Again, I did not use a pattern; this was all eyeballed.
The next step was the sides of the dress. I measured 2 inches from each side starting with the side seam (not measuring from the true side of the dress.) I got this measurement from trying the dress on and pinning the sides to see how much I needed to cut off the sides.
The next step of my hi low dress tutorial was sewing. I hemmed the arm holes, the neckline, and the hemline. I tried on the dress and it was a little baggy in the front. The dress already had darts in the front, so I sewed another half inch on each so pull the dress in a little. I added two lines of loose threads 1/4 inch apart from each other  about a half inch from the top hem of the neckline. I pulled the loose threads to create a little detail/ruffle to the top of my hi low dress and make the straps fit a little better.
And full disclosure here: I ended up not hemming the bottom of this. Although it is rayon and will fray, the hem I tried to do just didn't look right. I need to work on my hemming skills, clearly. I used Fray Check to keep ….frays in check.
Here's the final hi low dress refashion:
Some refashions keep some semblance of the old garment, but I think this hi low dress refashion looks like a completely different dress. I cut off a lot of material, but it fits great! I can pair it with a denim jacket (oh yes I did!) or wear it without for a summer evening out to dinner with Kel. This just goes to show that refashioning is about seeing the potential in the material, so a tip for all you refashionistas out there? Don't overlook a big, bulky dress when you're thrifting. It might hold something amazing.
Your thoughts on the hi Low dress?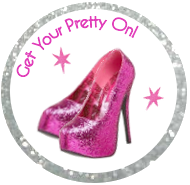 Did you like this? Share it: