A few weeks ago, I was obsessed with red, black and neutrals and wore them more or less every day for a week. Before that, it was emerald. Now that our beautiful weather is setting in (for about 3 seconds before it turns to blisteringly hot again) I've been into light, bright spring colors, like coral and mint outfits. Here are some of my latest style obsessions.
Old Navy dress, mint bubble necklace ($9.50), cream NY & Company cardigan.
Next is my casual coral and mint outfit. I took a page from Amber's book and styled this tshirt with my cropped jeans!
Tshirt from Kohls (similar here, $4.90, Amazon
); Scarf from a sweet little boutique in Savannah ( similar solid mint scarf, $12, Amazon
)
Sorry for the grumpy cat face here. Sunnies from @NikkisNiftyThings on Instagram!
Ok, so this isn't coral and mint or even mint by itself, but I just had to add it because it goes along with my turquoise, aqua, mint obsession of late. This is from the BoHo Glam Julep Box this past time and it's amazing! The name is Lena, and it has a slight shimmery gold look to it and is opaque in two coats. (Become a Julep Maven, get gorgeous stuff like this every month. Go here and use the promo code FREEBOX to get your first box for only the cost of shipping!)
This one is from my Zoya haul in January during the three free special. It's Zoya Wednesday (Zoya.com, $8), a fresh, bright mint green polish that just screams spring to me. I love it.
….love it so much, in fact, that I used it on my manicure this week:
This is Zoya Wednesday topped with Eyes Lips Face Dazzle Diva from the 14-piece nail polish set. I've been dying to try Dazzle Diva since I got the set, but it's too sheer on its own and I had other colors I wanted to try. I was feeling the mint color this week so I layered this over Zoya Wednesday and LOVE the look of it….it's like a trip to the Gulf!

My last coral and mint outfit includes my refashioned old lady to young lady dress and a coral ruffled cardigan I found while thrifting.
Have you tried coral and mint together? What are your favorite spring colors?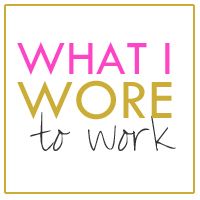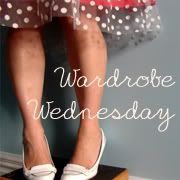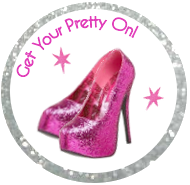 Did you like this? Share it: