Spring has sprung you guys! After a chilly season that lasted way too long (and made me get really creative with my boots and leggings and scarves) the warm Florida weather has finally gotten here. Any bets on how long it will be until I'm complaining about the heat? Now it's time to bust out the bright colors for spring.
I love love love me some spring colors, y'all. When it's warm out, I can't help but wear pinks, bright purples, greens and orange. And while I do know that black and white is on trend, I just can't do it (unless there is a pop of color, then we'll talk.)
Here are some of my bright colors for spring outfits of late.
Pink cardigan, floral tank by Candis (via Kohls), brown pencil skirt from Body Central (similar brown skirt for $25 on Amazon), Forever 21 necklace.
Blue blazer from Goodwill (THRIFTING!), black leggings, black sequined tank top from NY&CO, earrings from Premier Jewelry.
Bright colors for spring over here! Spring green and purple floral skirt from Loft via Goodwill, white shirt from Kohls, necklace via eBay.
Cheetah print dress from Forever 21 via Owlys PreLoved Instagram store, that same pink cardigan you saw in the photo above because clearly I'm obsessed with it, necklace from Premier Jewelry (sorry girls, it's retired.)
Chevron tank top from Old Navy, fuchsia cardigan with gold accents via Goodwill, refashioned skirt from a men's polo, Teal skinny belt from Body Central (similar teal skinny belt here, $9.99), gold bangle via eBay (similar gold bangle here, $9.99.)
Coming soon to a blog near you, two bright colors for spring for mah nails from @NikkisNiftyThings, another awesome Instagram shop! Turquoise and Caicos and Jamaica Me Crazy!
What are your favorite spring colors?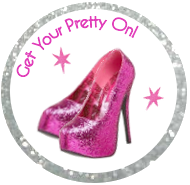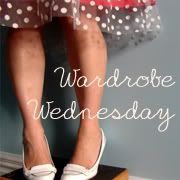 Did you like this? Share it: