Hi there, mama.
You probably clicked through to this post because you're tired. Maybe you Googled "toddler sleep issues" late at night as you listened to your toddler scream at 2 a.m. I know that's probably the case because I've been doing the same thing lately. It's lonely, 2 a.m., just you and your crying baby and the soft glow of your smart phone.
You know all those things that worked when he was 8 months, or 18 months? They don't work anymore when he's 2. He just plain doesn't want to sleep. Life is too interesting; his love for you to is just too strong. I've read all the excuses and explanations for toddler sleep issues — molars, separation anxiety, a busy brain, growing pains, nightmares. Truth be known, we don't know. It's a huge mystery because toddlers? They can't tell you much about their toddler sleep issues. Toddlers got 99 problems, and sleep ain't one (actually is it…for you.)
Here's a short list of things Kelsey and I have tried for our toddler sleep issues:
Crying it out
Sleeping on the floor next to him
Letting him sleep in our bed
Controlled crying
Rocking him to sleep
Putting him to bed early
Putting him to bed late
Getting him a pillow
Here's an even shorter list of things Kelsey and I have tried for our toddler sleep issues that have worked:
Yes, that list is suspiciously empty because nothing has worked up to this point. We've had marginal success putting him in the crib and firmly telling him to lay down. Yeah, he'll fall asleep, but there's a 50/50 chance he wont' stay asleep and a 70% chance he will be up again in four hours and we start the whole thing over again. You know what? That sucks.
It sucks that we have no control over our toddler sleep issues. The other day I got an email about how sleep is more important than food. Can you even imagine? Did you know sleep deprivation is classified as a type of torture in some countries? Uh, yeah! Durp! My tiny little torturer has been chilling in his crib yelling about dinosaurs for hours at a time for three weeks.
You feel desperate when you're tired. What can I say that hasn't already been said a million ways on mom blogs? When I'm tired and I hear people at work talking about how tired they are and they dont' have kids, I straight up want to punch them in the nose and I'm not a violent person.
So instead of saying that, I'll bring some positivity to the conversation. Breathe in, breathe out and repeat after me: this too shall pass.
WAIT DONT' GO OR PUNCH ME.
The thing that's helped me through my ongoing toddler sleep issues is perspective. I'll blink my tired eyes (a long…..slow blink…..it makes me feel like I've had a minute little snooze…..) and my child will be 8 and worried about his big game; I'll blink again and he'll be a teenage boy still sleeping at 1 a.m. I'll blink again and he'll be gone to college, and yet again I'll blink and (God willing) will be rocking my own grandchild as my son drags tiredly through his own home….AND THEN JUSTICE SHALL BE MINE. And I will laugh and laugh and laugh…quietly, as to not wake up the baby.
Although I would truly madly deeply like to know when toddler sleep problems start to fade away, I'm trying to learn patience from them and I try to realize at least he's not a newborn because y'all, that stuff is SERIOUS.
I take comfort in knowing that I'm not the first mother who is experiencing toddler sleep issues, and you're not either, and neither one of us will be the last. Trust yourself and your instincts…that's the best advice you'll get.
So, spill, have you gone through toddler sleep problems? Any advice for other moms?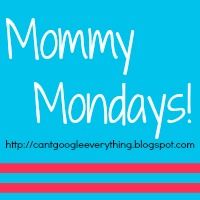 Did you like this? Share it: