On Monday, Fox officially announced Britney Spears will be judging mediocre talent on The X-Factor next season, joining Simon Cowell, L.A. Reid and Demi Lovato, known for Disney Channel shows and living in Crazy Town, USA, population two: her and Mariah Carey. X factor Britney Spears' fiance and father, co-conservators of her fortune, signed the X-Factor $15 million dollar deal on her behalf.
I'll skip discussing my conspiracy theory that Demi Lovato judging the X-Factor is nothing more than a "Scared Straight" program in which she can see her future sitting right beside her at the judges table and get straight to 10 things just of X Factor Britney Spears can buy for $15 million
1. Thirty-six thousand pontoon boats
2. Five million bags of Cheetos or 394,736 boxes of 64 bags
3. Sixty-nine thousand Pasotti Ombrelli Dahlia gold women's umbrella. You know, for hitting people.
4. 6,818 iMac desktop computers pre-loaded with auto-tune software.
5. Fourty-five hundred Slurpee machines.
6. 3.75 million boxes of Revlon Frost&Glow
7. 577,000 fringed belly shirts and 375,000 Wet Seal tube tops
8. 652,000 packets of Mam Papual's Okra Gumbo mix, for when she gets homesick for Louisiana.
9. 6,000 tanning beds
10. Christina Aguilera's LA Mansion — because a girl can't have too many mansions.
What else could Britney Spears buy with her X-Factor money? Leave it on my Facebook wall!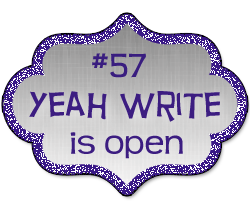 Did you like this? Share it: