There was a time in my life I looked at mothers with annoyance and scorn. I can admit that because I'm making up for it right now. Back then, I didn't realize how hard it is to raise a child. Oh my God, is it hard. I could never figure out why these Mamas and Dads looked so worn down and unhappy. Wasn't parenthood supposed to be joyful?
It was easy for me to say in a conspiratorial whisper, "why can't she control her child? Does he have to touch everything on the table? For the love……… " I didn't realize that sometimes you can't control them. Sometimes you don't have the energy. Sometimes you have to decide between finishing your dinner and pulling the salt shaker from your toddler's hand. It's lose lose proposition.
Then other times, you let your child play with jello for the entirety of dinner out and then take him to Walmart looking like this:
Now I've learned what those looks on parents' their faces really means. It's not unhappiness or ungratefulness . It's the look of exhaustion. Parents are tired. It's the look of reconciling your life before these little people took over and your life since their birth. It's the look of surrender — of the reality that your life isn't yours anymore, and that it revolves around demanding, exhausting, confusing, energy-filled beautiful bundles of joy.
I can relate to parents of young children so much more now because I'm one I them. I get the joys an pains that go hand in tiny hand with toddlerhood. I can imagine, too, how hard it is to raise more than one, to balance the needs of a toddler and a baby and to keep your sanity too. You can pick two, and sanity always loses.
When another mother says to me, "I'm tired," I get it. It's not the tired of staying up a little too late catching up on reality TV, or finishing off a bottle of wine with her friends. It's the tired of not having a choice in the matter — of being on call, available any time of day or night to help her child.
It's so difficult and after one day is over, it starts all over again. We are all doing the best we can. It may not appear that way to others, but if you've ever been a parent of little people, it's easy to understand. It's time to look at other moms with empathy and sympathy, a kind word and a caring smile. You know what? There's an epidemic of "not good enough-itis" going around these days and it's not necessary. You? Me? We're all doing the best we can, and the best is perfect ….even when it doesn't feel that way. YOU are enough for your child. Please do not EVER forget that.
Next time you see a harried mother trying to corral her child, tell her she's doing a great job. It will go a long way.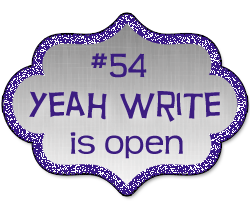 Did you like this? Share it: