I've heard much ado lately about The Hunger Games. From "ZOMG I'm so excited it's coming out this week!" to "If you don't read these books, I'll haunt you in your dreams after I die." (or something like that – I paraphrase.) I haven't read the books, although I probably would if I had more than 15 minutes to myself and Draw Something didn't exist. Basically, y'all are speaking another language.
A few weeks ago, I was perplexed about The Hunger Games, so I asked my Twitter people to give me a short summary in 140 characters or less. I got the following.
"World's gone to sh*t, US is very diff & govt orgs annual competition for survival. 1 contestant lives." —@1chicklette
"24 teens battle to the death for the capitol's entertainment. Girl volunteers for sis. Pisses of govt in process." (@Beckles85)
"teenagers fight to the death for their district to win food etc" @MrsMonologues
I was still curious. Rather than turning to Wikipedia for my short summary of the Hunger Games, per use, I turned to my Facebook fan page, which is not only fun, but educational. I posed the same question, but gave them more space to expand. My fans, of course, rose to the occasion:
"Post-apocalyptic story where Big Brother has taken over & it's up to a group of teenagers to save the country after fighting each other to the death a la Running Man style." -Natalie,  My Crazy Busy Life
"Kids from districts surrounding the capitol are chosen to fight to the death as punishment for the various districts' past rebellions against the capitol, to remind the districts what will happen if they try to rise up again." – Leigh Ann, Genie in a Blog
"Complete awesomeness." – My friend Susie who doesn't have a blog but probably should
"To me the series was the love child of the books 1984 and The Twilight Series." – Jessica, My Time as Mom
"Teens fight to death, love triangle ensues. Better than Twilight, worse than Harry Potter."  - JMJE, Making Stuff is Fun
"Children fight to the death in a dystopian future. Revolution ensues. My alternate description was ; flippin' awesome" – Kristin, Taming Insanity
"In a dystopian future world, a wealthy tyrannical Capitol keeps its people separated into starving districts, all working to feed the Capitol's wealth. As part of the districts' punishment for a past rebellion, each district is required to give two children annually in "tribute" to fight to the death in an arena, and all are required to watch and celebrate these Hunger Games. Naturally our heroine, Katniss, begins a new rebellion against this system that plays out over 3 books."  - Alyssa, Near Normalcy
For you visual learners out there, allow me to provide you with a word cloud summary — suitible for framing or printing out as a crib sheet for the midnight showing of The Hunger Games with your BFFs to whom you've lied about reading the books because you know they will brow beat you if they knew the truth. You shouldn't lie to your friends; it's not nice.
So there you have it. If you're not familiar with The Hunger Games, I've schooled you with a short summary of the Hunger Games with the help of these lovely ladies. Now you can pick up that US Weekly instead of reading the books.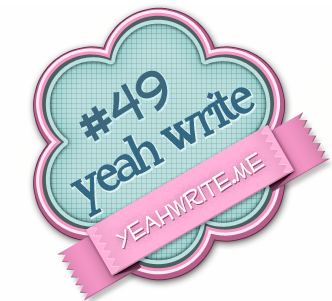 Did you like this? Share it: