Two hundred twenty-five.
That's approximately the amount of days I pulled the ice pack out of the freezer, cleaned tiny plastic bottles, scrubbed plastic horns and lugged my breast pump to work.
Four hundred fifty.
That is the number  of times I slipped quietly to the windowless supply closet, a room within a bigger room that was not a bathroom (so thank my lucky stars for that) so I could pump breakfast and lunch for my baby.
Five thousand four hundred.
Ounces, that is, pumped to fill the tummy of a quickly growing little boy. And when you're counting one ounce at a time, you can see how annoyed a person can get when some of it was wasted. Anyone who has said "Don't cry over spilled milk" has never pumped for a breastfeeding baby.
Twenty one.
Days I pumped and fed him the first month of his life because he was too good to take it from the source. Little did he know — neither did either of us know — nursing would become our favorite time of day.
Three hundred sixty one.
Although a guesstimate, this is the amount of times from birth to about five months that I checked The Leaky Boob and Kelly Mom, calculating how much milk he needed for daycare, determining what kind of medicine I could take for my stuffy nose, begging for advice and support from other breastfeeding Moms.
Twenty.

Bags of milk, two ounces per bag. It's all we had left in the freezer from over 100 ounces. It's a miracle that there's any.
Fifty two weeks. Three hundred sixty five days.
The number of days I exclusively breastfed my son.
(And counting.)
Last Tuesday, I wrote about my baby's first birthday. We've made it to a year. I always had enough, just barely sometimes. He had nothing but mama milk and juice and water for the first year of his life. That was my goal, and there were times in the dark of night the first few lonely weeks of motherhood when I didn't think we'd make it one month.
Although I still plan to nurse him in the mornings and evenings for awhile, not only because it's the only time he snuggles, but also because I'll still be burning calories (breastfeeding is the best diet every), I'm happy to get rid of my pump.
I'm happy to toss my nursing bras because they are in a state. A year of wear and tear will do that to undergarments. No more days of pushing a wire back into the lining or praying that the girls stay put.
I'm happy that I don't have to count each ounce and pray that I have enough.
I'm happy I won't need to pump in the morning, holding the horn in one hand while I put my makeup on with the other.
I'm happy that we can send a quart of whole milk to daycare and let our sitter fix the sippy cup.
I'm happy that I won't have to worry what I'll do if I'm out of the office all day.
I'm happy that freezer stash wasn't depleted in the past year.
Breastfeeding a baby for a full year isn't easy, and especially so when you work. Despite all the challenges, I kept going. There was a time I was waking up at 2 am to pump just so he'd have enough for the next day. It was crazy, I know that. I'd probably do it again for a second baby someday. Sometimes crazy feels really good.
This post isn't intended to make anyone feel guilty for not nursing or for nursing for less than a year. I'm a big proponent of doing what's best for your family. But it is meant to brag a little — because I feel like I deserve to brag a little — and to show new Moms who desperately want to breastfeeding and have set a goal for a year that you can do it. The key for me was getting the right kind of support — gentle, knowledgeable, encouraging and ultimately supportive of any choice you make.
And if you do make it? You get the Golden Boob Award.
*thanks Andrea for awarding it to me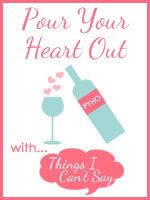 Did you like this? Share it: