I'm linking up today with Angie from Mama Insomnia for her Free FALLin' meme. I'm here to talk to you today about my favorite thing about fall.
It's not pumpkins, although they are great:
(This gigantic pumpkin photo was taken at the Pumpkin Festival back in West Virginia. Those West Virginian  pumpkin farmers don't mess around, people.)
It's not festive fall decorations, although I do enjoy those, too:
(Do you like the mini scarecrow in the palm tree? That's fall in  Florida for you.)
It's not even the beautiful fall colors — orange, rust, and brown — that inspired our living and dining room decor:
No, my favorite part of fall has always been tailgating before football games. Except when you tailgate with me? I make it a tailGREAT.
What's not to love about tailgates? It combines all my favorite things: eating junk food; drinking beer; friends and family; and sitting outside in a fold up chair. There's just something about unconventional eating locations that makes me swoon.
(Hubby getting our tailGREAT set up before a Marshall football game, circa 2007.)
Dude, tailGREATs are awesome! Tents, camping chairs, fold-out card tables. FLASKS. Beanie weenies in bbq sauce stewing in a crock pot hooked up to your car battery; chips and dips in all shapes, sizes and flavors;  you and your closest friends huddled around a tiny grill like a bunch of hobos. What's not to love?
You might have noticed the italicized " before " in a sentence above. That, my friends, is what I don't love about tailGREATing. Football follows immediately and that gives me the sads. That's extended to all of fall — too much football.
Before the tailGREAT, there is always a parade. Well, not so much as a parade as a march with the band and football team to the stadium. Once there was an honest to God celebrity, too.
(FACT: Matthew McConaughey has really short arms. )
Now that we are living in Florida and don't have a local team we'd like to support with a tailGREAT, my favorite part of fall (and the only thing that makes football even close to tolerable to me) has lost its luster. Plus, you can't really buy a breeze until late November down here. Part of the fun of tailGREATing was sipping on the hot chocolate/Kahlua mix.
That doesn't mean we can't pull out the tent and camping chairs this fall so Baby Blogworthy can get an idea of what kind of fun he's missing.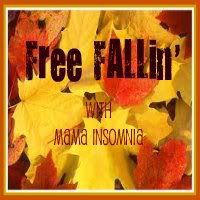 Did you like this? Share it: