It's almost back-to-school time for my hubby, and when summer begins to draw to a close, we've had a tradition of taking a mini-vacay the last weekend before he heads back. I had a half day Friday and after a nice lunch and nap, we decided to go to Savannah for the weekend. We're only about 3 and a half hours from the city, so it's a nice place to go — beautiful, good food, far enough away that it feels like you're on vacation but not so far that you feel like you're going to kill your spouse on the drive back.
As you'll recall, we don't stay in nice hotels. Like ever. Like now it's sort of our "thing". This particular Days Inn was about 10 minutes from the historic district and had all the charm of a college dorm room but with none of the booze. Oh wait, there was booze at the "Hercules Bar and Grill", a round building surrounded by windows and Christmas lights, placed in the middle of a man-made pond. And let me tell you, was the Hercules jumpin' on the daily. It's like there was literally nowhere else to go so why not head down to the Hercules for a cold 'Nati? Have at it, friends.
The room  — oh, you guys, the room — was judged by our normal standard of "clean" i.e. no bodily fluids visible to the naked eye. It was a square white box, decorated with generic hotel artwork and dated bedspread. We had a fridge, although it was covered with rust (but clean inside). The TV had plenty of channels. There was a couch and a toilet and a shower with a shower curtain. I mean pretty much the lap of luxury except for the Daddy Long Legs (that my husband claimed was actually a deadly, poisonous spider) crawling up the wall. So there was that, but on the other hand, it only cost us $30 per night AND had continental breakfast. So you win some, you lose some.
OH, and I almost forgot to tell you about the clock: Hubby picked it up to set it for the next day and the top pulled off, so all you could see were the clock guts, but it STILL WORKED because it was a clock from 1982 and they don't make them like they used to, huh? At any rate, there was no way to set an alarm. I really know how to pick'em.
What site am I on, TripAdvisor? She's needs to get back to the story. I'm tired of hearing about her crappy hotel. OK you guys, no need to be rude, just one more hotel related thing, and I promise you'll like it. Here's a graph: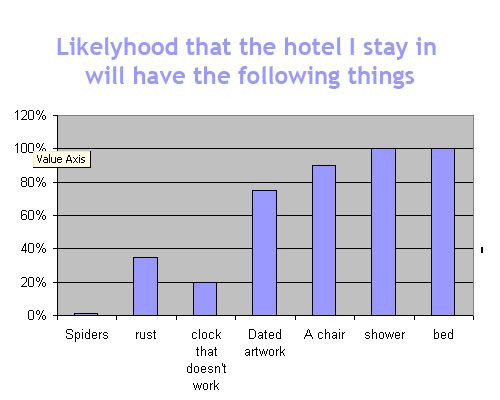 The trip was really fun, and if you haven't been to Savannah and get the opportunity to go, please do. It's just fascinating and very lovely. Don't go in August because in addition to those things, it's also very hot and sister can't BUY a breeze in that city in the summer.
Look at that big fat preggo about to waddle down some stairs!
AMAZING frozen hot chocolate at the Paris Market.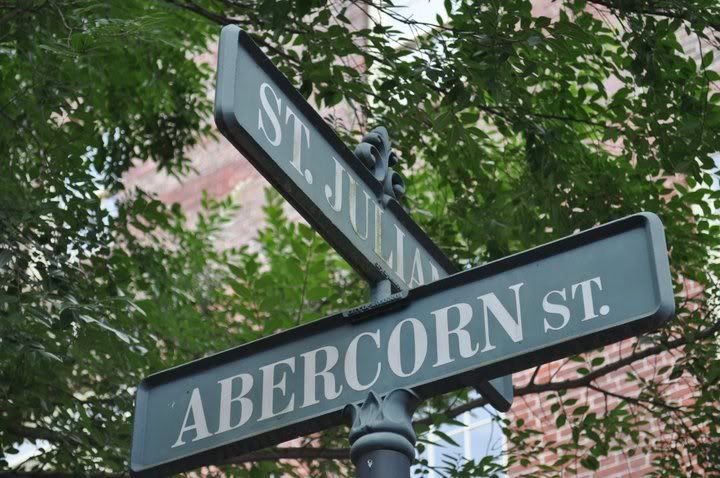 And then the most exciting part of the trip….I got to meet Allyson from Magnolias and Mimosas! She lives in the Dirty South now, is only a hot minute from Savannah and was on her way to Charleston to meet the one and only Salt (which I'm so bummed I didn't get meet her too, but hopefully in October). Maybe we were all inspired by some people and their recent bloggy meet up.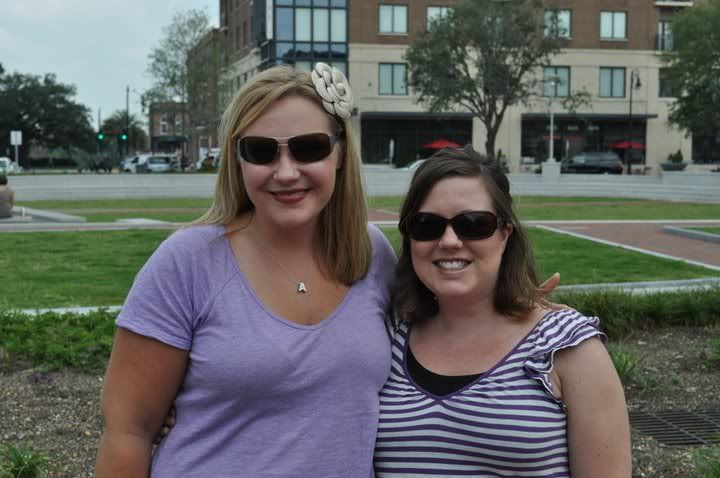 Anyway, we ate lunch at a sweet little bakery and had the best time! Go visit her blog.
So that was my weekend. Anybody been to Savannah before? What are your favorite things to do there?
Did you like this? Share it: