I spent Memorial Day weekend as the on-call media rep for work. There are four of us who take turns handling any media that calls after hours and on weekends. Typically during those times, we just say, "sorry wrong number". I mean, we say "sorry, call back during office hours", unless it's a big time emergency or something big going on. I've never had to go in on a weekend (knock on this fake wood that is my desk), but I've conducted some phone interviews and answered calls that come in all hours of the night.
During last fall's Swine Flu Epidemic That Was Going To Kill Us All But Turned Out To Be Not That Bad, I got a call at 3 a.m. from a nurse, who'd gotten a call from a reporter. In the middle of the night. Because nobody has anything better to do, little Miss Go-Getter with your early morning/late night beat. It's OK, I'm here to take your call and tell you we can't give you any information and to call the health department. Now I'll just go back to what I was doing before, which was just waiting for more calls…..OR SLEEPING SOUNDLY.
Such is the life of the on-call people.
I can't complain though. It's a pretty easy gig and those types of calls really happen once in a blue moon. And the best part about the on-call rotation is the super special advanced technology we're given to carry out these duties.
A Blackberry, I bet you're thinking.
Think again, my friend. We take it way back, old school, at my place of employment. We rock pagers.Whose pager keep beepin' and beepin'? Mine does, y'all. It's the sweet sound of business being done.
I love two things specifically about my pager:
It's numeric only — no letters up in its grill
One of the beep options is "Raindrops Keep Falling on My Head"
Other awesome things about it:
Incorrect date and time because I don't bother changing the time because the battery dies too often.
No back to hold the battery in because I lost it pretty much the first week I had it.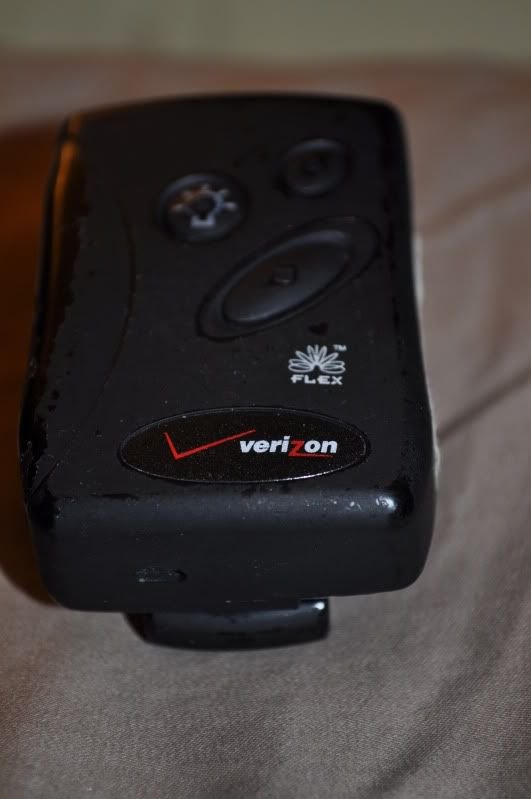 Miscellaneous scratches and dents. Pager services provided by Verizon. My grandparents call it
"VER-iz-on"..ephasis on the VER.
I know what you guys are thinking. "Amanda," you would say, "You do know smart phones are like, 4 cents these days and can do everything, like park your car and brush your teeth. Yet, you carry a pager? Explain." Well not much to explain — I mean how can you beat the delicious irony of receiving a page and then returning that call using a smart phone. If I had something more advanced, how could I use my pager to make people uber-jealous? I'd have to figure something else out. I mean this pager really just makes my life easier.
Plus, the pager is the only option.
This weekend we were out buying our new kick-ass camera that I took these pager pics with and "Raindrops" starts a'blarin'. I was all, "oh snap! I've got something important to do." We were checking out using my Best Buy card so Hubby said to the salesguy, "Is it OK if I check out using her card? She has a call to make…..for business." Hellz yeah, for business!
When have you last seen a pager in public? Did you have a pager in middle school? Do you think pagers are making a comeback? Should I have made a graph to go along with this post?
Did you like this? Share it: