My good buddy Hutch over at Be Awesome Instead has been trying to start a revolution. A revolution of sass. It all started with her guest post from Chicken , who suggested we stop taking boring pictures and start jazzing the place up! So since then, I've been on a mission to bring a little jazz into my own photos.
I used to go with the thumbs up in my pictures: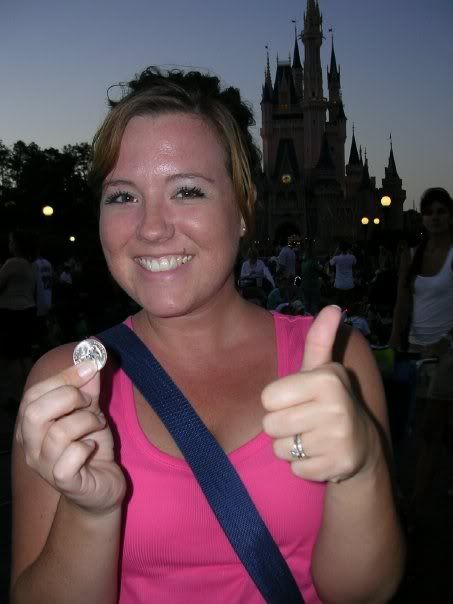 This was taken during our first trip to Disney as Florida residents when we visited four parks in one day. It was our 4 peat and this quarter was my reward. So of course I gave it a thumbs up.
The thumbs up is OK. It's adequate. It represents how I am feeling and makes me feel less awkward than when I just have to stand around and look at a camera. but there was just something missing…
But then I started noticing a trend, and my own personal version of jazz hands, the "wave with your mouth open" pose. It's both tacky and unflattering!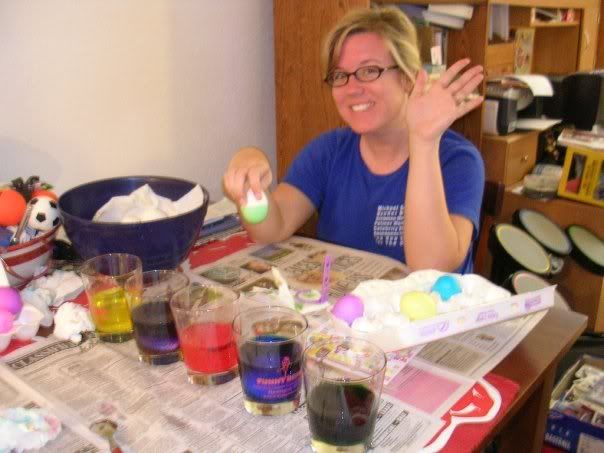 But I have gotten a little jazz handsy over the years, as evidenced by this gem from my sister's wedding rehearsal:
Listen, I'm all kinds of sassy up in that church, y'all. I can even do jazz hands while holding my fake bouquet! This one was sort of an inadvertant jazz hand pose — sort of a "mouth open waving"/jazz hands hybrid. After Hutch started the revolution, I knew I had to shape up in the posing department: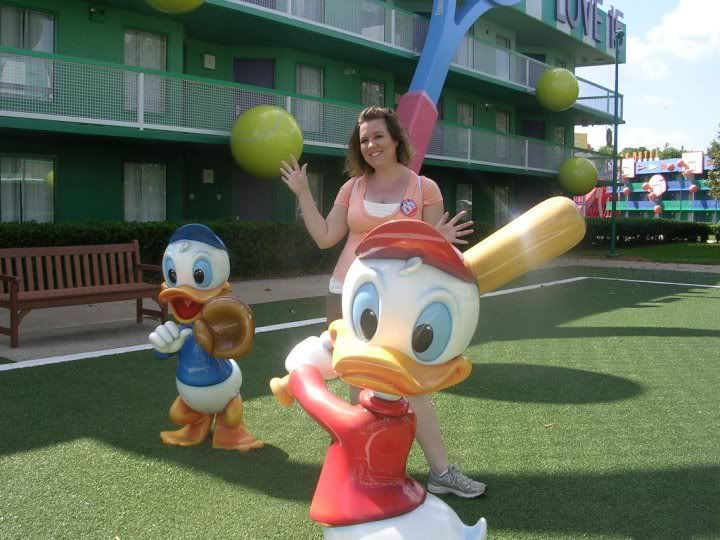 This was at the All Star Sports Resort at Disney, and while these little ducks are trying to hit and catch a baseball, I'm showing off my 10 little photo pals.
I forced my husband to take some jazz hands pictures after our anniversary dinner last week, you know, for the cause:
And even Sushi the cat got into it!
He's extra good at it because he has extra thumbs. I'm sure he'll want to do that again VERY soon.
So expect more jazz hands in the coming weeks, especially after my sister and I take loads of jazz hands pictures on our cruise next month. If you write your own, let Hutch know so she can link it, and tweet about it with the hashtag #jazzhandsrevolution. Let's start something, people!
As if you need more encouragement, I present you with this graph of things that are awesome. You can't argue with graphs. It's science: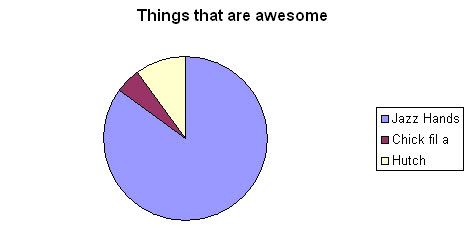 In other news, the Bachelorette started last night. Who is watching? I'm there for every white hot second of that mess. You should go read Jamie's take on it over at Daydream Believer.
As for me, my thoughts can be best summed up in list form, from a conversation I had with my friend JP today:

JP: First of all, nice weave.
Me:

Second of all, if you're going to have a weave, can it please be in a color that occurs in nature?

"yellow" is not a hair color.




JP:

Third of all, wear a dress that fits.




JP:

fourth of all get your shoulders out of your ears.


Me:

Fifth

of all, shut the heck up with your stupid laugh.
So there you go, my thoughts on the first 15 minutes of the Bachelorette. I'm going to see if Jamie wants to join forces for some Bachelorette snark on Mondays.
Happy Tuesday! *JAZZ HANDS*
Did you like this? Share it: